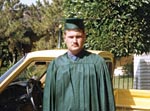 "People just felt like I was ready to snap. I remember being a teenager and tearing apart my room. I remember people saying, "Why are you so angry?"
– Allen
Symposium on Health Disparities in Male Depression webcast
The Men Get Depression national outreach and awareness campaign began November 6, 2007 with a Symposium on Health Disparities in Male Depression in Washington, DC. Congressman Patrick Kennedy and David Satcher, M.D., Ph.D.,16th Surgeon General of the US, were the keynote speakers. The one-day event was held at the Henry J. Kaiser Family Foundation's Barbara Jordan Conference Center, 1330 G St. NW, Washington, DC. Speakers represented the leading experts on disparities in awareness and medical care for minority populations in the U.S.
These experts addressed three topic areas: Cultural Competence & Quality of Care, Promising Prevention and Intervention Approaches and Mental Healthcare Policy.
The symposium was co-sponsored by Morehouse School of Medicine's Community Voices: Healthcare for the Underserved, State of the Art, Inc and University of Michigan Comprehensive Depression Center.
Webcast and Transcript of the Symposium on Health Disparities in Male Depression
Kaisernetwork.org, a free health policy news and information service of the Kaiser Family Foundation, provides a free webcast and transcript of the symposium. To access the webcast, transcript and releated resources, visit http://www.kaisernetwork.org/healthcast/morehouse/06nov07
Funders include: National Institute of Mental Health Office of Special Populations, Robert Wood Johnson Foundation, Morehouse School of Medicine, Josiah Macy, Jr. Foundation